Got IT | Teaming up with Woodfords Family Services to help a 10th grader learn from home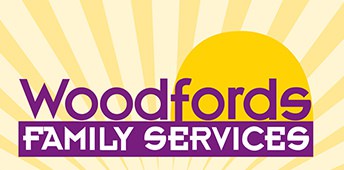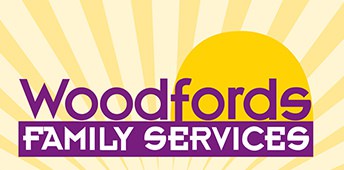 Since 1967, Woodfords Family Services has supported families who need extra resources for children with disabilities. From diagnosing autism to providing affordable training and care, Woodfords Family Services is one of the largest providers of disability-related services in the state of Maine.
At give IT. get IT., we've been working with Woodfords Family Services for several years. During this time, we've seen how financially challenging it can be for parents to cover the extra costs of the services, tools, and support their children need daily. We've learned that taking care of children with disabilities is challenging in any situation, but when you add financial hardship, illness, or additional issues, parents' need for support grows exponentially.
Such was the case for the Starr family. With a mom in college and three kids with neurodivergence and other disabilities, the Starrs were already dealing with significant financial challenges. As Peri Starr explains: "When our middle child Lex decided to try homeschooling instead of attending school in person under the pandemic circumstances, we had an overwhelming need for a high-quality computer. Despite this, we were in full support, and started looking for a way to get her a computer to handle the educational goals we set together with her. Lex has a strong interest and many talents in creative fields, so we needed a computer that could run some pretty big programs for graphic design, audio recording, and video editing. Everything we found was either out of our meager budget, or just not new enough to handle that amount of RAM."
Fortunately for the Starr family, they have Micaela Greenleaf from Woodfords Family Services on their team. "Micaela provides excellent case management that helps us find resources for situations just like this," Peri continues. "Micaela directed us to give IT. get IT.'s website where we learned all about your refurbished computers and received the financial support we had to have to afford the recycled computer that best fit Lex's needs. Not only were we able to specify our exact needs for the computer, but give IT. get IT. set us up with all of the accessories! Now, our child has a strong, like-new computer with a giant monitor, keyboard, mouse, webcam, wifi card, and even a power strip! We're so very grateful that give IT. get IT. was able to help us do this, and to Woodfords Family Services for their help as well! Thank you so much!"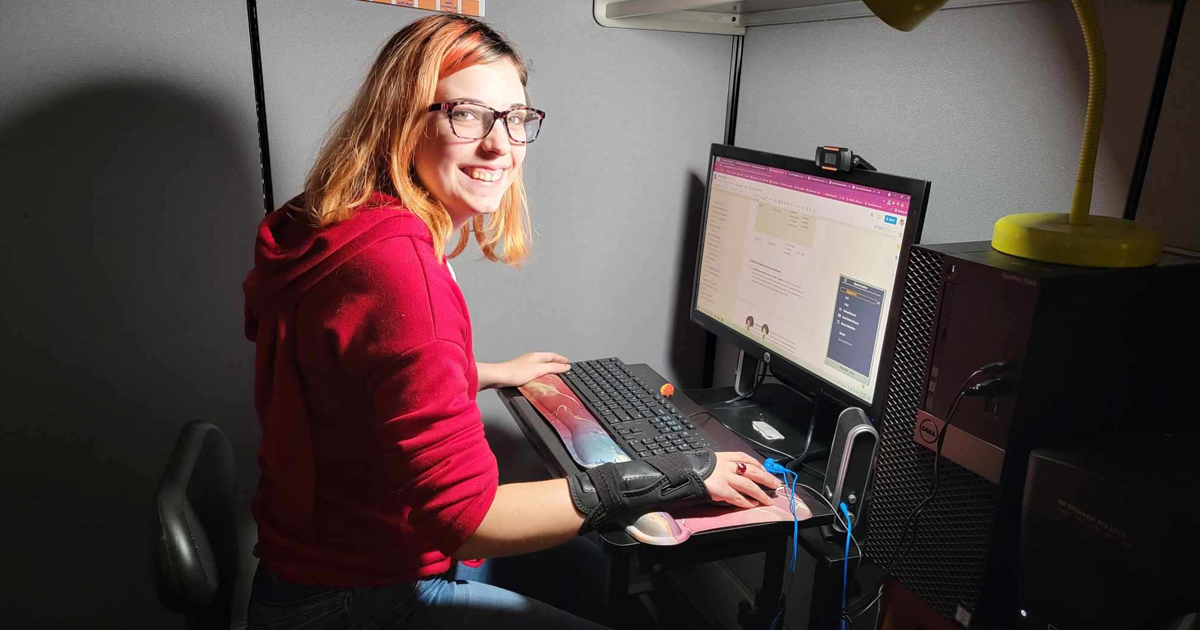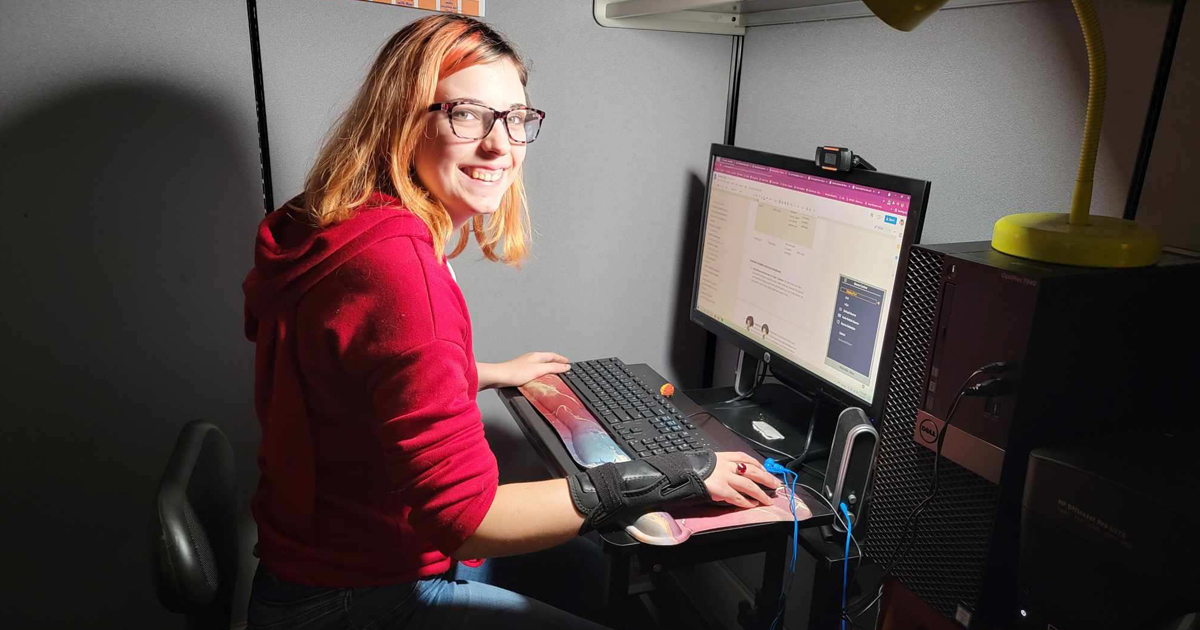 As you can see in the photo above, Lex is thrilled with her new computer. In addition to all of the courses in her 11th grade curriculum, she is going to be learning Adobe Illustrator as well as Brackets and HTML to create websites. For all of us at give IT. get IT., nothing is more satisfying than seeing a client use one of our computers to acquire new skills and open up new worlds of opportunity that would otherwise be out of their reach. That's what digital equity is all about and we're grateful for partners like Woodfords Family Services who connect us with our clients and provide financial support whenever possible.
As Woodford Family Services Executive Director Mark Eves explains: "At Woodfords Family Services, we believe it's crucial to level the playing field for individuals with special needs and their families by connecting them with the additional resources they need. give IT. get IT. is a valued partner of ours because of their ability to provide our consumers with top-quality computers at a fraction of the cost. This computer is going to help Alexis overcome her challenges by learning from home. We're extremely proud of her and can't wait to hear how she progresses in her education and future career!"
Does your business need a better way to recycle its retired technology?
Please email Operations Director Chris Martin at cmartin@giveitgetit.org or call him today at 207-322-6257 to learn how your business can help us help hundreds of people like Lex!