How sponsoring a give IT. get IT. client works and who you're helping
At give IT. get IT., the only thing we need more than businesses to recycle their retired corporate tech with us is individuals (and businesses) to sponsor one of our clients. Before we reveal how long our waiting list is and why our clients need your help, we'd like to share some important details about our organization's beliefs and values.
We are a non-profit organization and a self sufficiency program, but we are not a charity
At give IT. get IT., we fulfill our mission to promote digital inclusion by connecting people in difficult situations with the technology they need to improve their lives. While we believe every human being should have equal access to affordable computers, we also believe our clients should contribute to the cost of their machines.
Over the 20+ years we've been doing this, we've learned that free computers break easier and get lost faster. Not because there's anything wrong with them, but because many of the people who received them at no financial cost took them for granted. Like anything in life, we humans tend to take greater pride and better care of the things we paid for with the money we earned from our hard work and sacrifice. That's why we prefer to see our clients contribute whatever they can to the cost of their machines.
Thanks to the recycled corporate computers we start with and the funds we contribute to every client, our basic refurbished PCs start at just $285, and our excellent refurbished laptops start at $390. Whether a client chooses a desktop or laptop, we provide a warranty, free computer training, and technical support. Our computers are real tools with a minimum useful lifespan of four years of daily use in the pursuit of higher education or remote work.
Because we work with each client individually, we become intimately acquainted with their unique circumstances and challenges. As a result, we know that some of our clients cannot spare $10 to put towards an affordable computer, much less $285. When that happens, we tap the resources we've acquired from financial donations from sponsors (both businesses and individuals) and the sale of office machines and peripherals we can't use to help our clients. These funds enable us to provide computers for low-income families and individuals who can't afford the full cost but are taking steps to change their situations and deserve the proverbial "hand up."
We have 67 clients who need sponsors to provide financial assistance so they can get the computer they need
Due to the unprecedented demand for our services we've experienced since the beginning of COVID-19, our waiting list of clients seeking sponsor grants to offset the cost of their computers continues to grow. These people are not seeking free computers so they can play games or shop on-line.
Some are people like Elizabeth who needed a computer in order to do remote customer service work for a major employer in Southern Maine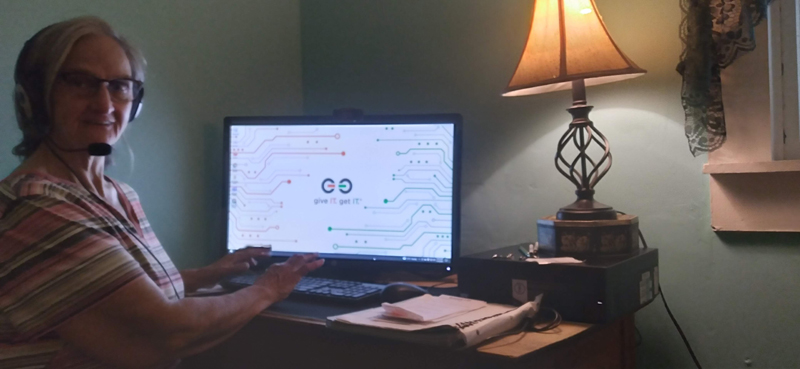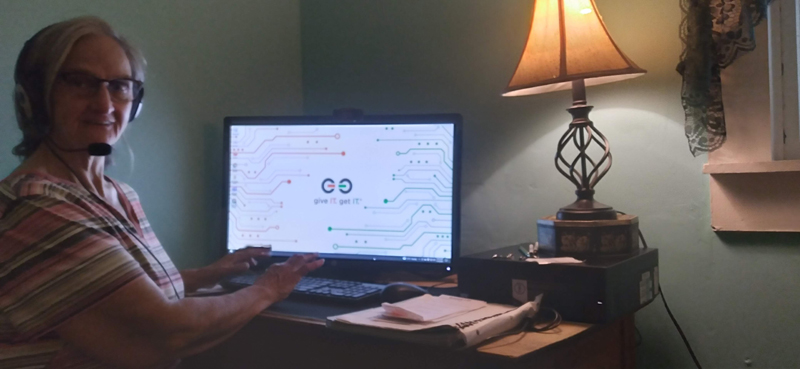 Others are like Michael, who needed a computer to take online classes that will give him the skills he needs to get back into the logistics field that he worked in for years until his wife became ill and he stayed home to care for her.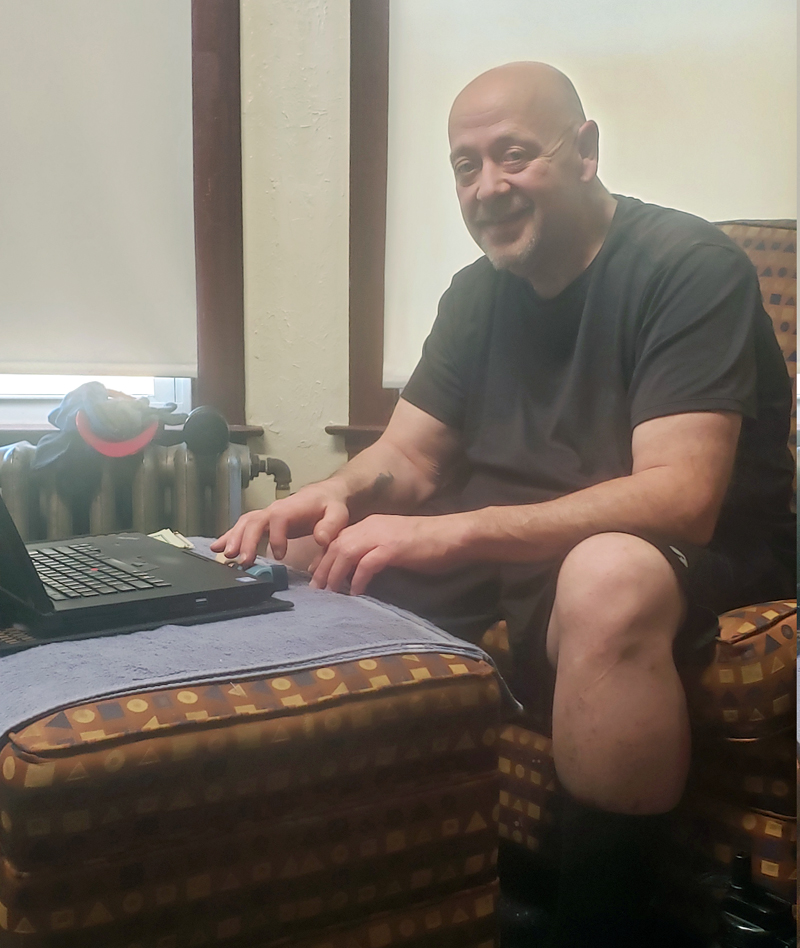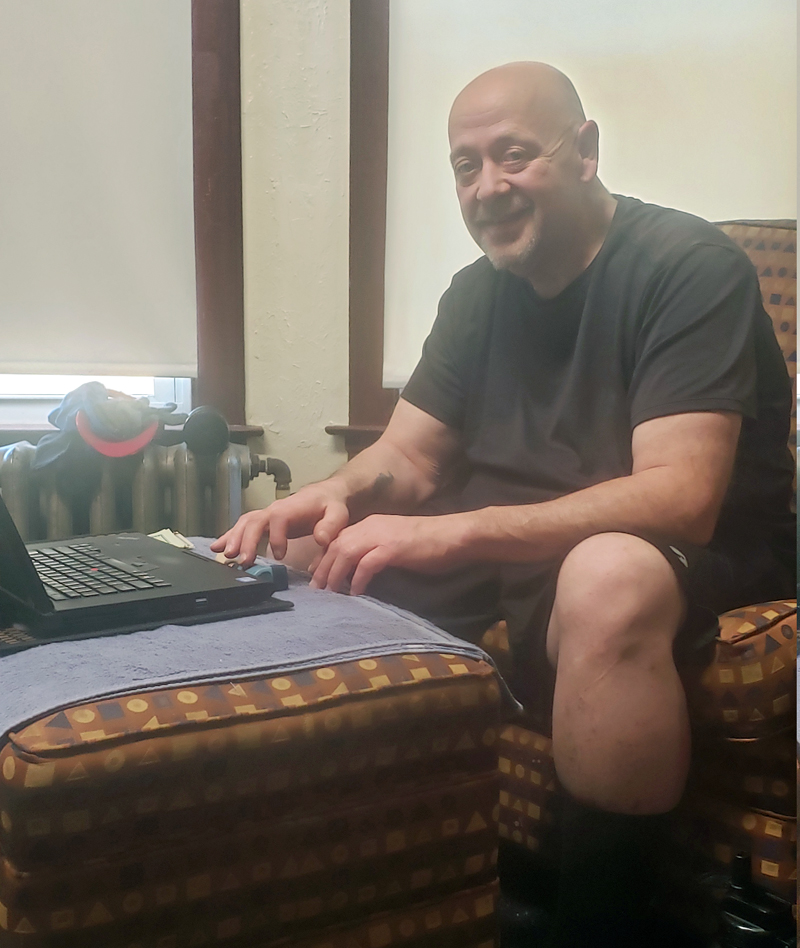 Some of our clients are single parents. Some are women escaping from abusive relationships. Some lost their jobs after an accident or a period of illness. Some are in drug or alcohol recovery. And some simply grew up without the support and structure of a stable family unit that most of us take for granted. The one thing all of these people have in common is they need computers to attend on-line classes, earn certifications and complete the degrees that will earn them better paychecks and they're doing everything in their power to make that happen. They just need a little help.
We have computers for these people. What we don't have is the $20,000 we need to cover the direct costs we will incur to refurbish these computers.
If you believe everyone should be able to afford a computer, here's how you can help clients like Elizabeth, Michael and many more.
CLICK HERE to connect to the Sponsor IT page of our website where you can make a secure online donation that will go directly to the computer cost of the next person on our waiting list. In addition to helping a person in need to improve his/her situation, you'll be helping our economy grow stronger. One more person in the workforce means one less person on state assistance. And that means one more opportunity for another person in a difficult situation to acquire the help THEY need to get out of cyclical poverty.
At give IT. get IT., we believe just about anything is possible when you have a computer and know how to use it. If you don't have the means to sponsor one of our clients (any amount helps!) please share this article with your friends, family, and colleagues. We appreciate your support!