give IT. get IT. Partner Spotlight | EMDC and the power of second chances
For over 50 years, EMDC (Eastern Maine Development Corporation) has been "helping businesses, communities, and individuals reach long-term goals and prosperity."
EMDC's work with individuals includes training and support for people who are trying to enter the workforce or acquire the skills, support, or resources they need to get back to work. From new residents who need help learning English to lifelong Mainers who are recovering from addiction, EMDC helps a wide range of clients build new lives for themselves.
We're proud to report that last year, EMDC referred 130 of their clients to give IT. get IT. where we provided them with one of our refurbished computers so they could attend online classes to acquire the skills, certifications, or degrees they need to land better jobs and take better care of their families.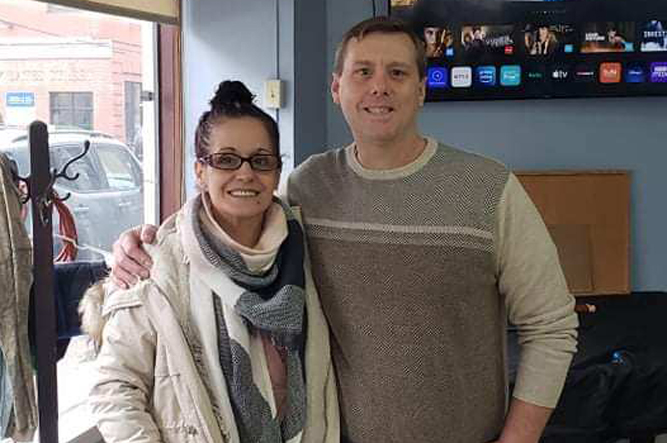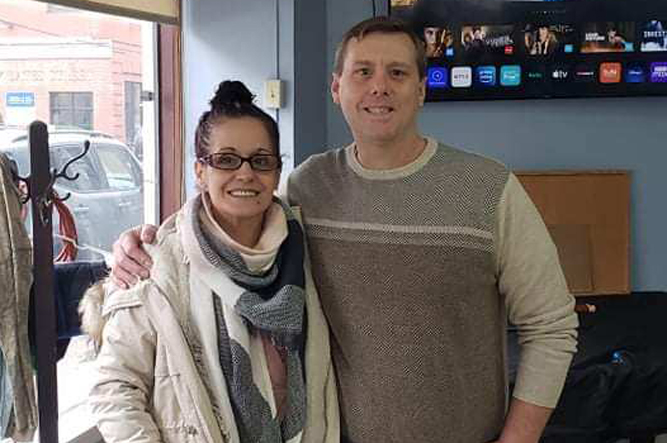 Tracye Greeen (photo above) is one of the people we work with, and she is a shining example of the great things that can happen when a person gets a second chance. Tracye freely admits that she made more than her share of "bad choices" when she struggled with addiction.  The  15 years she spent on disability was a profoundly dark time for Tracye that she felt powerless to get out of until she discovered EMDC. "They forgave my background and gave me the chance to get off disability," she says. "It just takes one person to give you a second chance, but then it's up to you to make the most of it."
After providing Tracye with the training she needed to get back to work, EMDC offered her a job as a Workforce Specialist where she helps people fight their own battles with all kinds of adversity. One of her favorite success stories is a man who needed a job after spending seven years in prison. Tracye helped this man overcome the shame of incarceration and recognize his abilities. She then connected him with give IT. get IT. so we could provide him with the laptop he needed to train for his Commercial Driver's License and pass the required written exam to become a truck driver. Instead of sliding back into crime, this man took advantage of the second chance that Tracye, EMDC, and give IT. get IT. provided him and now earns an excellent living driving for a major company.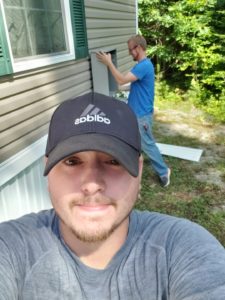 As give IT. get IT. Executive Director Jodi Martin explains: "There's no such thing as a self-made man or woman. Someone gave us our first big break at some point in our lives. People who have just arrived in this country, were born into families with limited means, or have made bad decisions in life deserve a break as much as anyone else. For as long as we've been providing computers to people in need, EMDC and workforce specialists like Tracye Greene have been a source of support, resources, and encouragement. They've been wonderful partners and friends to us."
In addition to computers and training, Tracye has also connected her clients with affordable housing, food stamps, and rent assistance. These essential services are all part of EMDC's integrated services to accelerate economic development here in Maine, one client at a time.
We all make mistakes or struggle from time to time. Each year, hundreds of Mainers find the support they need from EMDC to stop sliding backward and start moving forward. At give IT. get IT., we're proud to connect their clients with the computers, training, and technical support they need to turn their lives around.
If you or someone you know needs help getting out of a challenging situation, please give our friends at EMDC a call at 207-942-6389 or send an email to info@emdc.org.
If you'd like to help us acquire the used computers and laptops that we refurbish and provide to EMDC clients at low or no cost, please check out our IT recycling services or email give IT. get IT. Operations Director Chris Martin at cmartin@itec3.org.