Formed in 2019. Forged by COVID-19. | Why now is the time for give IT. get IT.
My name is Chris Martin. I'm the co-founder of PC's for Maine and I've spent the past 18 years providing computers, training and support to Mainers who would otherwise never be able to afford them.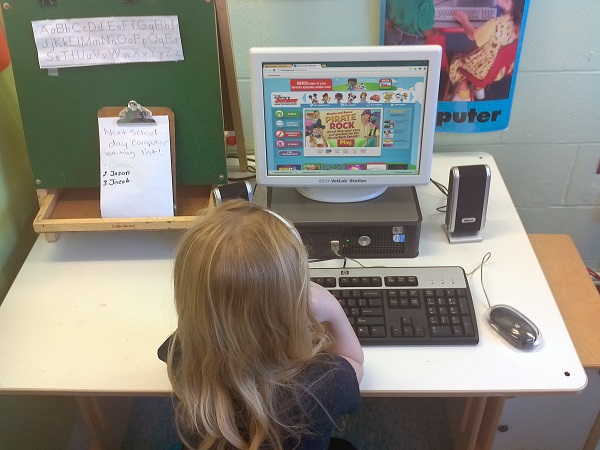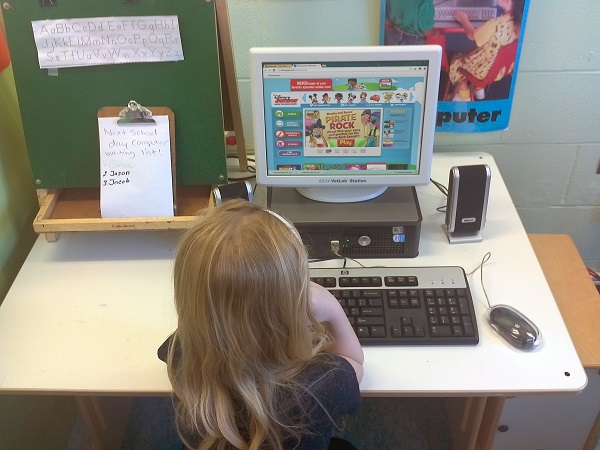 We've helped a lot of people but we've always wanted to do more. Our biggest obstacle has always been access to reusable technology. As a small non-profit organization in Belfast, ME, we were limited by the number of old computers and laptops that businesses and individuals were willing to donate to us.
In the fall of 2019, my dream of increasing PC's for Maine's access to reusable technology came true when we merged with Maine's only certified technology recycling company, eWaste Alternatives. Instead of relying exclusively on donations, this merger is providing both a steady flow of reusable technology along with a stream of income to fund and expand our operation.
After we completed the merger, my team and I spent the winter moving PC's for Maine from Belfast to eWaste Alternatives' facility in Waterville. We also came up with a name for our new organization, give IT. get IT. and created a new logo and website that we planned to introduce to the public in March.
When COVID-19 began to capture the attention of the entire state, we decided to postpone the launch of give IT. get IT. and continue doing our jobs as best we could. As we received more and more requests from digitally isolated Mainers who needed computers and internet access to stay connected, we decided that now is the time to share our story and ask for your help.
REQUEST #1: Use our technology recycling services and tell your colleagues about us
At some point or another, every business in Maine has technology that they are required by law to recycle.  At give IT. get IT., we have a compliant, data-secure, best practices certified process to receive all forms of unwanted electronics and tech in high-volumes. We properly and securely manage all of the data and waste and then recondition all reusable computer equipment for our digital inclusion program – all at a cost that is competitive with conventional scrap recycling services.
CLICK HERE to learn about our IT recycling services.
REQUEST #2: Sponsor a household
There are an estimated 70,000 households in Maine that do not have a computer and half of those households have K-12 children living in them. A donation of $150 enables give IT. get IT. to provide a computer, training and technical support. That means children being able to maintain their education while schools are closed. It means parents having the technology to order food and supplies, access news and resources and stay connected with friends and loved ones. It also means laid off workers having the ability to take online courses to increase their chances of finding new employment. These challenging situations are all the more dire amidst the stress, anxiety and fear of COVID-19. Please help us make life a little easier for a person or family who needs something good to build on.
CLICK HERE to sponsor a household
If you still need more convincing to do business with us or support us, I'm happy to share some quotes and testimonials from people who have given IT to us and people who have gotten IT from us.
"At Bangor Savings Bank, we are committed to delivering a You Matter More experience to our customers, our associates, and our communities. ITE's give IT. get IT. program is a perfect fit for us because it starts with providing secure destruction of data on our retired technology assets. Once our customers are protected in this way, give IT get IT helps us support our communities by diverting quality technology into the hands of those who need it most."
Scott S. Blake, CFPTM, CISMTM
Senior Vice President
Chief Information Officer
Bangor Savings Bank
+++
When Systems Engineering looked to enhance our e-waste handling procedures it was clear that give IT. get IT. checked all the boxes. Not only could they provide the most secure, and certified, recycling services in the region but they also had a focus on reuse. Our charitable giving policy includes focus on rural and underserved student populations so this particular effort, to get computers in the hands of students at this time of need, aligns well from that perspective.
Mark Benton
Director of Product Management
Systems Engineering
+++
I would like to thank Machias Bank for their contribution to the PC's for Maine program.
The computer that was purchased will help immensely with the upcoming Medical Assistant class I am taking. It will also help my children, who before didn't have access to some of the Reading and Math programs their school recommends.
I am very thankful because companies like yours make the PC's for Maine program possible.
Sincerely,
Shannon Serpa
+++
People are thrilled to have this resource available to them. Thank you for putting reliable computers in the hands of people who desperately need them for their studies. I am including the rest of my team in this email as we are all so happy to be working closely with your organization.
Take care,
~Sheri
Sheri Wilkens
HOPE Program Manager
Office for Family Independence
Maine Department of Health and Human Services
+++
On behalf of my entire team, thank you for taking the time to read this post and learning about give IT. get IT.'s mission to help Mainers in need while keeping reusable technology out of the waste stream. The isolation caused by COVID-19 has given us an even greater sense of urgency and determination to get quality computers into the homes of people who need them. Please help us any way you can, even if it's simply emailing a link to this blog post to your friends and connections or on social media. Speaking of social media, please be sure to follow us on Facebook, Instagram and LinkedIn for updates on our progress!