A two-minute and thirty-three second introduction to give IT. get IT.
As a non-profit organization, we at give IT. get IT. owe it to our clients and supporters to apply the overwhelming majority of our resources toward connecting people in need with the technology they require to fulfill their dreams. Digital inclusion is the "get IT." side of our organization. Our dedication to it doesn't leave much money for advertising to connect with the businesses throughout New England we depend on to "give IT." so we can turn their old computers into new tools for people in need like Michael, Brad and Kellie.
Throughout our 20-year history, we've relied on referrals, word-of-mouth recommendations, and direct appeals to companies and organizations that have the retired technology we need to support the give IT. get IT. mission of advancing digital inclusion.
That's why we were so happy we were when Connor Clement, a reporter from WABI-5 in Bangor, decided to do a video feature about give IT. get IT., our R2 certified recycling services, and the unprecedented demand for recycled computers we've received from people in need.
CLICK HERE for the full video segment that aired on the five o'clock news on WABI-5.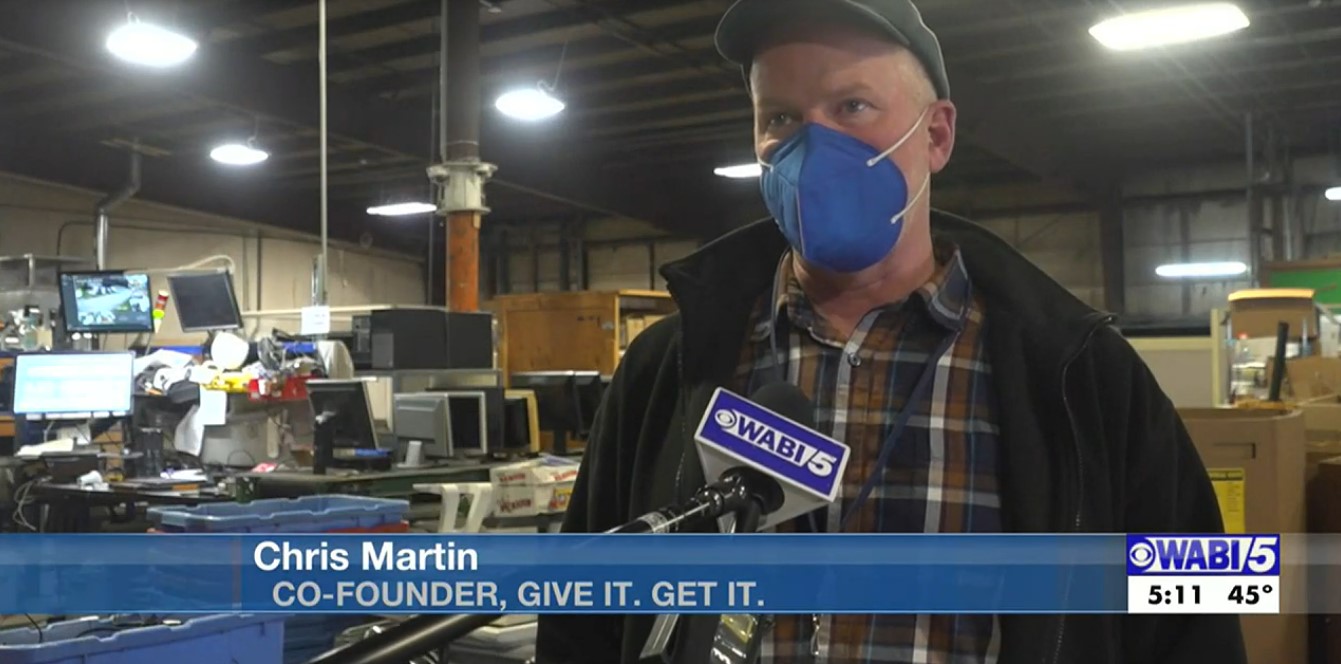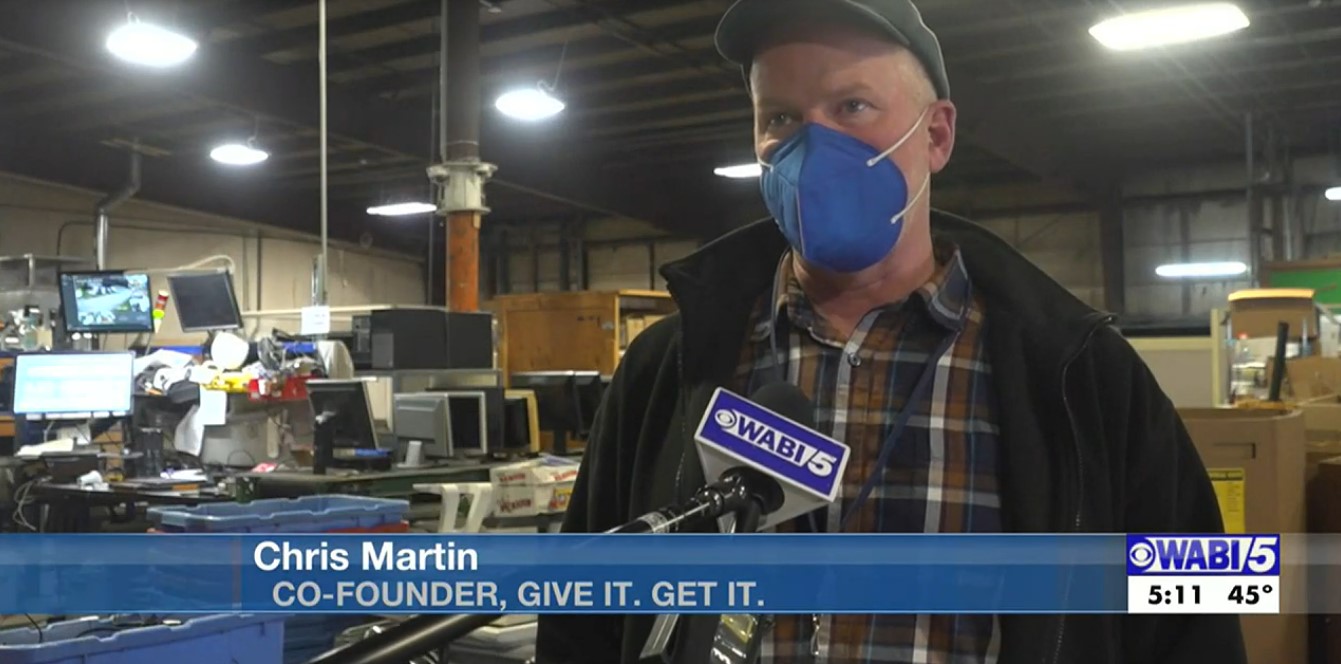 Last month, Connor visited our facility and asked our Operations Director Chris Martin some excellent questions about our mission and how we run our computer recycling operation.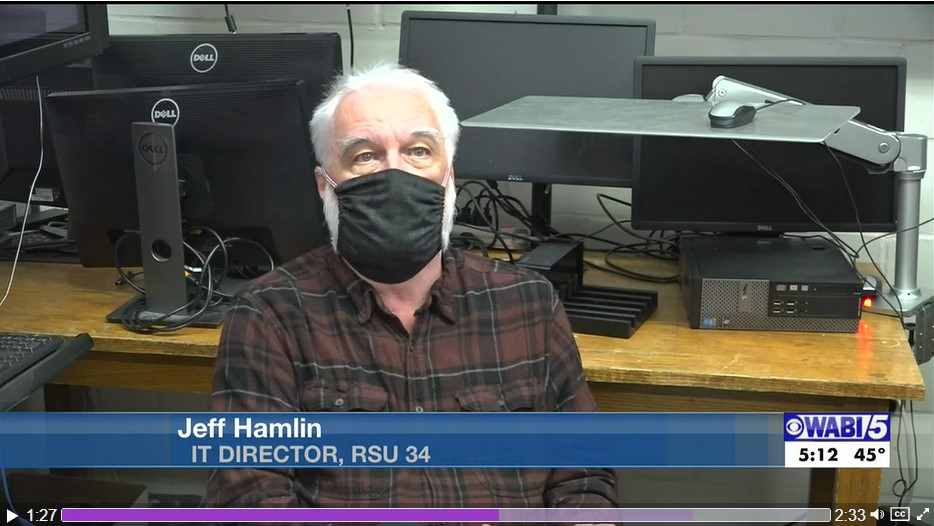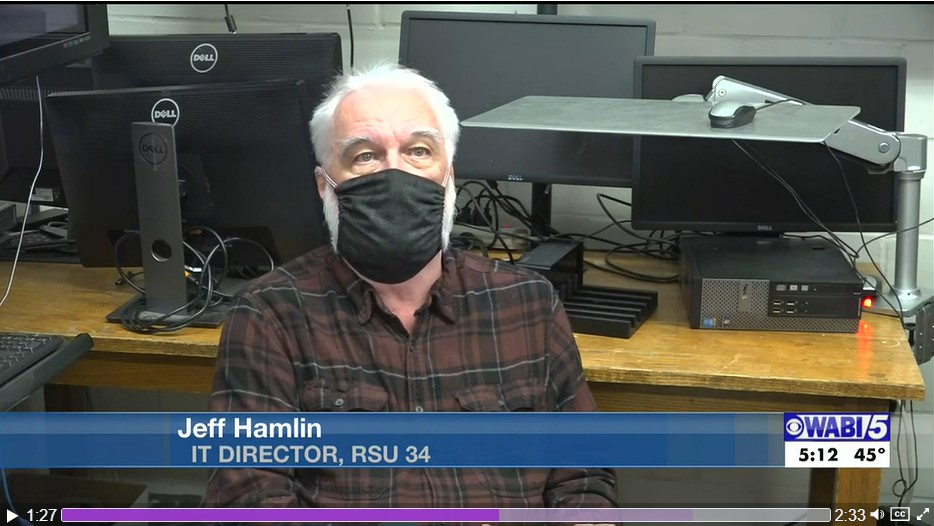 Connor even visited one of our newest customers, RSU 34 in Old Town where he interviewed IT Director Jeff Hamlin, who spoke about how easy we made it for him to sustainably recycle 4,300 pounds of retired technology. RSU 34 is one of dozens of companies throughout New England that trust give IT. get IT. to destroy all the proprietary data on their retired computers before sustainably recycling anything we can't reuse, resell, or rehome.
We were thrilled with Connor's work (and amazed that he did all of the filming, editing, and voiceover work himself). It is, without a doubt, the best summary of our organization we've ever had. At just two minutes and thirty-three seconds, Connor's video makes it easy for busy IT people to understand the quality of our computer recycling services and the importance of our digital inclusion mission.
Whether this is your first time on our website or you've been supporting us for years, we're confident you'll learn something new.
Please share the link to this video with anyone you know who owns a business or works for a company that regularly updates its old computer systems and office equipment. We not only provide the R2 certified recycling services they need to ensure the secure destruction of all their data, but we also ensure all reusable computers go to people in need to acquire new skills and train for better jobs. There's simply no better way to part with old technology than to partner with give IT. get IT.
Is your business ready to give IT. and sustainably recycle your unwanted technology to support of our digital inclusion mission? Please call Chris Martin at 207-322-6257 or email him at cmartin@itec3.org.